Spring Student Employee Recognition Event
04-07-2010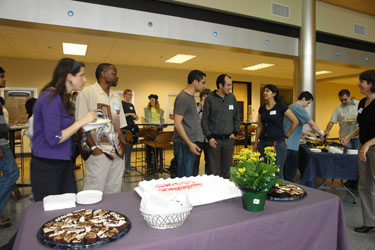 The Department of Computer Science is happy to announce a new event - the 2010 Spring Student Employee Recognition, Friday, April 30, 2:30 - 4:00 pm, in Lawson Commons.  We will honor undergraduate and graduate students who are completing their degrees this semester and will present a number of student, staff, and faculty awards.  This celebration will take the place of the Monday evening awards event in early April that the department has done for several years.
The new date and time will make it much easier for students, staff, and faculty to attend and it will allow us to celebrate in our own Lawson Commons.
Among the recognition and awards that will be presented include the following.
Graduate and Undergraduate Teaching Assistant Awards
Faculty and Student Research Awards
Top Freshman, Sophomore, Junior, and Senior
Halstead Award
Last Updated: May 17, 2017 12:17 PM