Purdue Awarded $25 Million for State's First NSF Science and Technology Center
02-24-2010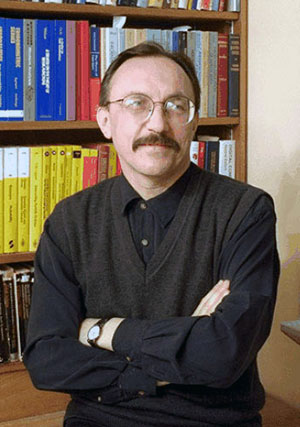 A multi-institution team lead by Purdue University has been awarded $25 million to create the first National Science Foundation Science and Technology Center in Indiana. Fourteen Purdue faculty members from six academic departments and Information Technology at Purdue (ITaP) are associated with the project:
Wojciech Szpankowski - Computer Science (Project Lead)
Mikhail Atallah - Computer Science
R. Claudio Aguilar - Biology
Chris Clifton - Computer Science
Supriyo Datta - Electrical and Computer Engineering
Ananth Grama - Computer Science
Suresh Jagannathan - Computer Science
Aditya Mathur - Computer Science
Jennifer Neville - Computer Science and Statistics
Zygmunt Pizlo - Psychological Sciences
Yuan Qi - Computer Science and Statistics
Doraiswami Ramkrishna - Chemical Engineering
Vernon Rego - Computer Science
Mark Ward - Statistics
The center aims to define principles underlying the next generation of information theory by integrating elements of space, time, structure, semantics and context, and to validate these theories on diverse applications, ranging from economic modeling to analyses of biological systems.
"The center brings together world-class scholars from top universities to collectively develop a comprehensive science related to how information is extracted, manipulated and exchanged," said Richard Buckius, Purdue's vice president for research. "The team will attack these problems by rigorous theoretical studies driven by critical real-world problems in domains as diverse as biology, social networks and computer communication networks. The outcomes promise to be transformative, just as development of reliable and affordable digital communication transformed 20th century life."
Project lead Szpankowski said the team hopes to create formal methodologies, algorithms and computational tools to assist in analysis and modeling. "Development of formal models and methods underlying diverse applications can fundamentally enhance our ability to transform data into knowledge. Better understanding of information, its extraction, manipulation, obfuscation, and presentation, holds the key to novel applications in hitherto unexplored domains.", he said.
The Purdue center is one of five new NSF Science and Technology Centers chosen from 247 preliminary proposals. The NSF's Science and Technology Center program supports integrative partnerships that require large-scale, long-term funding to produce research and education of the highest quality, said NSF director Arden L. Bement.
"These five new STCs will involve world-class teams of researchers and educators, integrate learning and discovery in innovative ways, tackle complex problems that require the long-term support afforded by this program, and lead to the development of new technologies with significant impact well into the future," he said.
Purdue is partnering with Bryn Mawr College; Howard University; Massachusetts Institute of Technology; Princeton University; Stanford University; University of California, Berkeley; University of California, San Diego; and University of Illinois at Urbana-Champaign. Co-principal investigators for the project are Madhu Sudan of MIT, Sergio Verdu of Princeton, Andrea Goldsmith of Stanford and Bin Yu of UC Berkeley.
Research efforts at the center are complemented by a range of educational activities targeting undergraduate courses, graduate research, postdoctoral mentoring, and career development. Students will have opportunities to interact with top faculty from the partner universities as well as leading industrial research labs. "Research and education initiatives at the center will be made accessible to the broader scientific community through a Science of Information internet portal. In addition to providing a collaborative environment for the project team, it will serve as a critical resource for industrial partners, students, and the broader community", Szpankowski said.
"We aim to work with industry to develop novel solutions to long-standing challenges of immense socio-economic importance", Szpankowski said.
Last Updated: Nov 15, 2019 1:04 PM