CS and Motorola Foundation to Inspire Tomorrow's Innovators
06-23-2009

Purdue University Department of Computer Science has received a $30,000 Innovation Generation grant from the Motorola Foundation. This grant will fund the Are You Smarter Than Your 5th Grader program. CS developed this program to spark young girls' interest in computer science and encourage them to continue their pursuit and interest in technology.
The Motorola Foundation's Innovation Generation grants support programs that engage students in science, technology, engineering and math (STEM) to build the confidence and skills they need for success both now and in the long-term. In 2009, the Motorola Foundation is providing $5 million in grants to support out-of-school programming, teacher training, curriculum development and other programs that spark students' interest in STEM.
Mindy Hart, K-12 Outreach Coordinator in Purdue Computer Science is enthusiastic about the support for the Are You Smarter Than Your 5th Grader program. She says, "This support from Motorola Foundation will enable the Department of Computer Science to continue and enhance the programs that will build the pipeline of women pursuing technical degrees in many ways."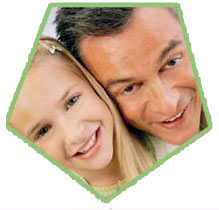 Are You Smarter Than Your 5th Grader is open to students in grades 4-6 and their parents or guardians. The program allows students and parents to develop understanding and experience success in technology alongside each other. Participants engage in activities like an ALICE Storytelling Challenge and Pico Cricket design studio. Parents get an opportunity to hear from guest speakers to inspire them to share the joy of technology with their children, and children are further engaged in CS Unplugged activities and exposed to Purdue specific activities.
By introducing concepts of computer science to young students, Purdue Computer Science is working with the Motorola Foundation to increase access to STEM education and equip students for successful futures. Introducing students to the real-world application of concepts they learn in the classroom strengthens problem-solving skills, increases knowledge retention and opens their eyes to the possibilities associated with pursuing careers in those fields.
"Innovation Generation programs make science and math both real and fun for today's students, bringing to life what they hear from their teachers every day," said Eileen Sweeney, director of the Motorola Foundation. "The work Purdue Computer Science is doing to engage students in these subjects will help our next generation to succeed in a global, knowledge-based economy where critical thinking is no longer just a benefit, but a necessity."
This year, Motorola will convene its grantees at the first annual Innovation Generation Conference. Purdue Computer Science will join dozens of other grantees to share best practices and cultivate the collaborative learning environment necessary to harness students' curiosity about STEM.
Last Updated: May 11, 2017 3:06 PM