CS Outreach Awarded NCWIT Seed Fund
08-04-2008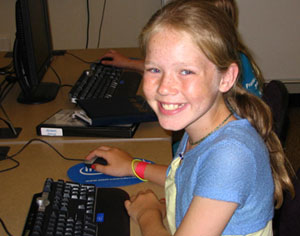 The Computer Science Outreach Are you Smarter than Your Fifth Grader? program was awarded a third round by the Academic Alliance Seed Fund. CS Outreach was one of three programs that received this award from the National Center for Women and Information Technology (NCWIT). The NCWIT Seed Fund, provided by Microsoft Research, was designated to provide up to $15,000 to programs that attract girls and women to the information technology field.
The CS Are you Smarter than Your Fifth Grader? program targets girls in grades 4-6. The hope is that this workshop will encourage young girls to seek computer science opportunities in high school and to consider it as a discipline in college. Adding a unique aspect to outreach, this program will engage parents, an influential factor in a child's path of interest, alongside their children to inspire them to share the joy of technology with their children. Are you Smarter than Your Fifth Grader? will include exciting activities for parent/child pairs like an Alice storytelling challenge and Pico Cricket design studio. In addition to sparking interest in technology now, the workshop will also encourage participants to pursue future interests by building a community of young women early.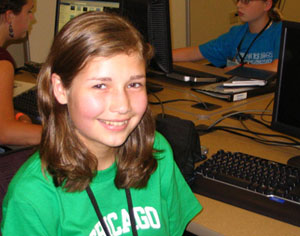 No matter the parent/child skill level, the workshop will develop understanding of computing. The six-workshop program is open to 24 student/adult pairs, and the program will be offered free of charge. If you are interested in participating in a program like this, please contact CS Outreach Coordinator, Mindy Hart at (765) 494-7802.
The NCWIT Academic Alliance is made up of more than 100 computer science and information technology organizations. The alliance seeks diversity in computing which will impact innovation, competitiveness, and workforce sustainability. The Seed Fund was established in 2007 in order to provide stimulating ways to create interest in the field.
Columbia University and Towson University also received Seed Funds. Columbia's Emerging Scholars Program will provide a positive, relaxed environment for discussion of CS-related topics. Towson's will implement a Multi-Level Mentoring program to exhibit success in computing.
Last Updated: Nov 20, 2020 1:39 PM