CERIAS Tops Nation's InfoSec University Programs
05-06-2008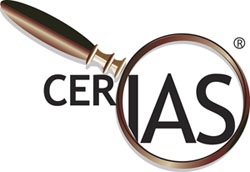 The Center for Education and Research in Information Assurance and Security (CERIAS) is ranked number one in information security programs among universities in the United States. The ranking was determined by a private company partially funded by the State University of New York at Stony Brook, Academic Analytics LLC. CERIAS came out on top when Academic Analytics reviewed the scholarly output of faculty members in 8,182 doctoral programs and 387 universities nationwide.
Prof. Eugene Spafford, executive director of CERIAS and professor of Computer Science stated, "It's always nice when your work is recognized. We're very pleased that the report cited work by CERIAS faculty in eight different academic departments of study as the issues of infosec are not limited to computer science and engineering alone."
For more information, visit the CERIAS News Page.
Last Updated: May 4, 2017 11:49 AM