Two CS Instructors in the Top Ten
04-19-2007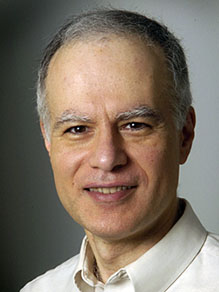 Professor Mike Atallah and Dr. Gustavo Rodriguez-Rivera have been named in the Top Ten Outstanding Teachers in the College of Science. The Outstanding Teachers are selected by sophomore, junior and senior students. Our faculty and instructors feel particularly honored to receive this teaching award since it is voted on by the students.
Professor Atallah has been chosen for the CoS Top Ten Teacher award previously and even ranked as the Favorite Professor in the CoS in 2003-04. He has received several honors for his teaching such as the ACM Outstanding Instructor Award, induction intoPurdue's Book of Great Teachers, and he is a Fellow of the Purdue Teaching Academy. Professor Atallah's current research interests are in information security (in particular,secure protocols, software security, and watermarking). He taught Introductions to the Analysis of Algorithms in the spring and two graduate courses in the fall.
Dr. Rodriguez-Rivera is a Continuing Lecturer in the Computer Science Department. He has been in the CoS Top Ten Teacher list for the past four consecutive years. He also received the ACM Outstanding Teaching Assistant Award for the Purdue CS Department of Computer Science in 1996 and 1997. Dr. Rodriguez-River received his PhD in 1998 from Purdue University. His research areas include internetworking, distributed systems, and operating systems.
Last Updated: May 1, 2017 3:09 PM