CS Outreach is Mira Finalist
05-21-2007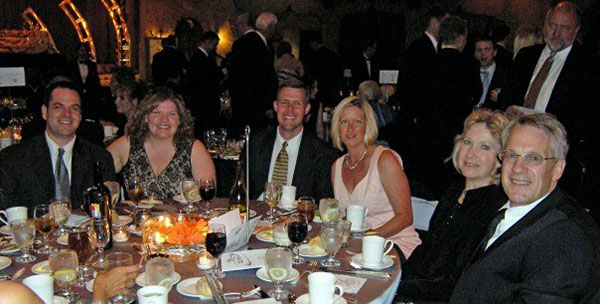 The Purdue Computer Science Outreach program was selected as a finalist for the 2007 TechPoint Mira Awards in the area of Education Contribution to Technology - Department/Program/Team. The TechPoint Mira Awards recognizes exceptional technological contributions of Indiana technology based organizations. The Purdue Computer Science Outreach program is raising awareness among K- 12 students, their teachers, and parents of the growing demand for computer scientists—and the excitement and opportunities of a career in the computing field. The program began in 1995 and reached over 3000 students and 700 teachers last year. Outreach Coordinator, Mindy Hart, gets students interested in computer science in a variety of ways. She conducts workshops and training classes in programming, databases, multimedia and web design, robotics, and other topics. Hart says, "We believe that teaching students about computing—using the latest tools and technologies—inspires them to consider a career in computer science."
Letters of support for the program sited many award winning qualities of the Purdue Computer Science Outreach program. Purdue President, Martin C. Jischke, said the program is "achieving results and is progressing. It will have a major impact in preparing and attracting Indiana's young people for exciting careers involving computer science and engineering." Judith Lewandowski, an Assistant Professor at Indiana University, South Bend, attributes the program's "high level of student engagement through hands-on activities" as a major contributor to the success of the program. Cara Swinefurth, Principal of Our Lady of Lourdes Catholic School states, "my students love this program and have so much fun with Ms. Mindy Hart!"
CS Outreach Coordinator, Mindy Hart accepted the finalist recognition award at the 8th annual Mira Awards Gala on Friday, May 18 in the Indiana Roof Ballroom. Also attending the gala were Mindy's guest, Dan Cooke; Purdue Computer Science Assistant Head, Tim Korb, and his wife, Kathy; and the Purdue College of Science Outreach Director, Bill Walker, and his wife Suzi.
Last Updated: May 1, 2017 2:00 PM