CS PhD Student and Engineering Student to Compete in TopCoder
11-17-2006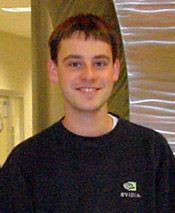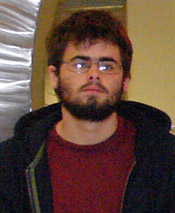 CS student, Tomek Czajka, and Engineering student, Nathan Claus, are ready to hit the starting block at the 2006 TopCoder Collegiate Challenge (TCCC). The TCCC will take place November 15-17 in San Diego, California. This competition is open to all TopCoder members over the age of 18 who are full time students at an accredited college or university. Over 3,000 participants registered for this event and battled it out online. Now 15 finalists will meet face to face in an onsite competition. The 2006 TopCoder Collegiate Challenge finals on November 17, sponsored by AOL. The TCCC has $200,000 in prizes available to participants.
Tomek Czajka is a PhD student in Computer Science. He was the winner of the 2004 TopCoder Open, ranked second in the 2005 Collegiate Challenge, and took second place in the 2006 TopCoder Open. He is currently second on the TopCoder ranklist. Tomek coached two teams at Purdue to participate in the ACM International Collegiate Programming Contest.
Nathan Claus, an engineering student, was a member of the Boilermaker Black team that competed t the 2006 International Collegiate Programming Contest. His team ranked seventh in the regional competition which took place on November 11, 2006.
Last Updated: Apr 6, 2017 2:49 PM