Spafford Recognized by IEEE
04-07-2006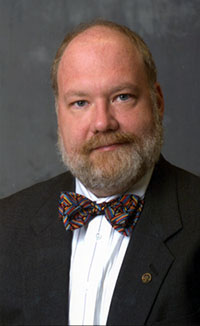 Professor Eugene Spafford is the recipient of the IEEE Computer Society 2005 Technical Achievement Award. The Technical Achievement Award goes to individuals whose work is outstanding and innovative in the fields of computer and information science and engineering within the past fifteen years. Professor Spafford received his Technical Achievement Award for "contributions to information security and digital forensics."
Professor Spafford will be presented with his award at one of the IEEE board meetings. He will receive a certificate and a $2,000 honorarium. He will also be featured in a brochure which describes the Technical Achievement Award and his contributions to the field.
Eugene Spafford is a Professor of Computer Science and the Executive Director of CERIAS (Center for Education and Research in Information Assurance and Security). He received his PhD from the Georgia Institute of Technology, and has been at Purdue University since 1987. Professor Spafford's research interests focus on issues of computer and network security, cybercrime and ethics, and the social impact of computing.
Last Updated: Apr 7, 2017 2:03 PM