CS Poster Contest Results
12-08-2006
December 8, 2006 is Computer Science Education Day. This celebration of the heritage and power of computer science gives students across the nation the opportunity to participate in a variety of activities centered around Computer Science. Additionally students will spread the news of opportunities in computer science and share the excitement of the future brought to you by computer science. For more information about what is being done around the country visit: http://www.csteachers.org/.
In a national effort to promote Computer Science, the K-12 outreach program sponsored a poster contest to celebrate Computer Science Education Day. Students were given the theme, "Computer Science Makes Everything Possible" and encouraged to create a poster that promoted and displayed this theme. We received 259 entries to our Poster contest! Thank you to all who participated and those who have encouraged the students to participate!  The winner of the poster contest is Alexandria Lesniak from Washington High School!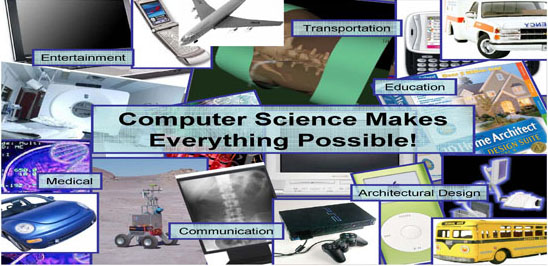 Congratulations to Alexandria and our finalists!
Last Updated: Apr 6, 2017 11:32 AM