The Port Cafe Holds Grand Opening
10-16-2006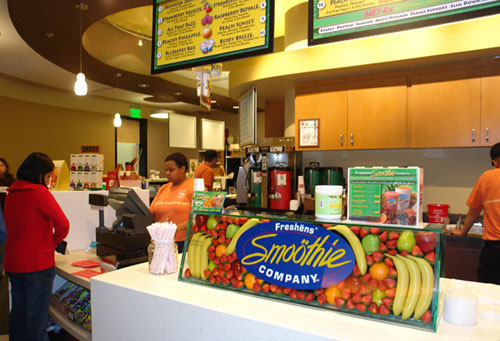 Lawson Computer Science Building's cafe and smoothie bar, The Port, holds its grand opening Wednesday, October 18th. To celebrate the event, they will be offering a free drink with any food purchase.
The Port is a one-stop shop for sandwiches, soups, salads, sweets, smoothies and coffee drinks, and it is conveniently located next to the main enterance of the Lawson Building. They serve Seattle's Best Coffee, a sampling of teas, and traditional espresso-based drinks such as cappucinos and lattes. Patrons can also purchase Freshens Smoothies and sample the traditional cafe fare of muffins, scones and cookies. They also serve lunch sandwiches, wraps and pizzas.
The Port is open from Monday through Thursday from 7:00 a.m. to 6:00 p.m. and Friday until 3:00 p.m. All are welcome to attend the grand opening occuring all day on Wednesday, October 18th.
Last Updated: Apr 6, 2017 4:03 PM