Corporate Partners to Visit Purdue
09-05-2006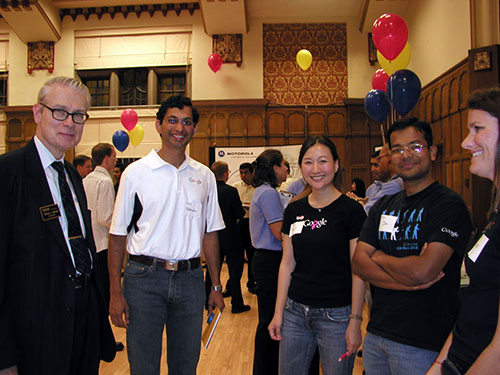 The 2006 Corporate Partners Program and CS career fair is scheduled to take place September 10th - 12th. The three day event will feature speeches, workshops and opportunities for CS students to meet and mingle with corporate sponsors. The program opens on Sunday with a social mixer open to all CS undergraduate students at the Purdue Memorial Union bowling and billiards room. The CS career panel will be open to all CS freshman and sophomores mid-day on Monday, and a career fair will be open to all CS majors later that evening.
The CS Corporate Partners Program has been in existence since 1994. The program is designed to foster close communication and promote mutually beneficial relations between select companies, the Department of Computer Science and its students. The current membership list includes:
PREMIER: Boston Scienctific Corporation, Cisco Systems, Eli Lilly, Hewlett-Packard, IBM, Intel, Lockheed Martin, Microsoft, Motorola and Northrop Grumman
PARTNERS: Boeing, Google, Harris, Lucent Technologies, Raytheon Technical Services, Siemens, State Farm Insurance, TechPoint, Tektronix and Trading Technologies
FRIENDS: Allston Trading, Amazon.com, Aprimo, Beckman Coulter, Caterpillar, Cerner, Crowe Chizek, ExxonMobil, Fair Isaac Corporation, Ontario Systems and Principle Financial Group.
EVENTS SCHEUDLED: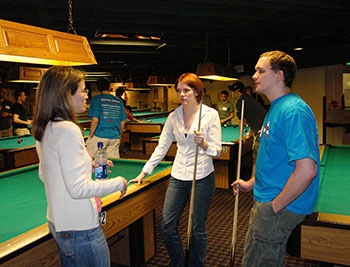 Undergraduate Student Mixer:
Sunday, September 10, 2006
7:00 – 9:00 PM
Bowling/Billiards Room, Purdue Memorial Union
CS Career Panel
Monday, September 19, 2006
11:30 AM-12:30 PM (open to all CS freshmen)
Lawson Computer Science Building - University Meeting Room
Presented by CS Corporate Partner Program members
Pizza lunch immediately following panel discussion
CS Career Fair
(open only to CS majors and Corporate Partners)
Monday, September 11, 2006
6:00 – 9:00 PM
South Ballroom, Purdue Memorial Union
Last Updated: Nov 15, 2019 12:03 PM