Richard Lawson Receives Honorary Doctorate
05-19-2006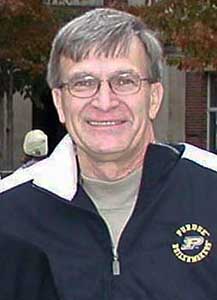 Richard Lawson, namesake of the new Richard and Patricia Lawson Computer Science Building received an honorary doctorate on May 14, 2006 at the 9:30 a.m. Purdue University commencement ceremony. Richard was accompanied to graduation by his wife, Patricia. Richard's business associate, whom he credits as being instrumental in his decision to study computer science at Purdue, Dr. Peter Patton, also attended the ceremony with the Lawsons.
Richard Lawson graduated from Purdue with an MS in Computer Science in 1968. He came to Purdue with a BS in Computer Science from Oklahoma Christian University. He credits Purdue with teaching him the know how to think about computer science and adjust to the many changes in the technology over the years. Currently, Richard is on the Board of Trustees at Oklahoma Christian University and the chairman of Lawson Software, Inc., which he co-founded with his brother and one other partner in 1975, seven years after receiving his MS from Purdue.
Lawson Software
Lawson Software began as a consulting business, and in the past thirty years has flourished into a $364 million company providing business software to large and mid-sized organizations in healthcare, retail, professional services, the public sector, financial services, and other strategic markets. Lawson Software also serves more than 140 government and education clients. The growth of Lawson Software can be attributed to Richard's strong balance of computer science knowledge and business acumen.
The company's stellar achievements represent the innovative, humble leadership style of Richard Lawson. "Technology is a tool for business," Lawson said. "Because of our experience with companies around the world, Lawson can offer the applications and experience to help businesses make best use of their technology – and get maximum returns on these investments."
In 1995, Lawson Software received the IBM Star Stream Award in recognition of its outstanding achievements and leadership in the AS/400 Application Modernization Category. In September 1998, Red Herring named Lawson Software "the strongest private ERP company" and listed Lawson among the world's top 50 private companies. Lawson Software was also selected to the Red Herring 100 in 1999.
Richard Lawson's Success
Richard Lawson's success has made him a sought after speaker for many information technology events. In 1997, he spoke at the Forbes CEO Forum: The Next Millennium where he addressed 250 chief executives. His initiative, innovation, pursuit in better technology, and his ability to always keeping the customer in mind also made him the right candidate to speak at the 2001 ASP European Summit in Rome.
Richard Lawson and his wife, Pat, are the namesakes and lead donors of the new Computer Science building at Purdue. Philanthropy is a way of life for the Lawsons. They also made a gift of stock to the Oklahoma Christian University valued at more than $33 million, and a $5.7 million contribution to the university for operational funds and to help fund capital and endowment needs.
In 2002, he was named the Purdue Computer Science Distinguished Alumnus of the Year.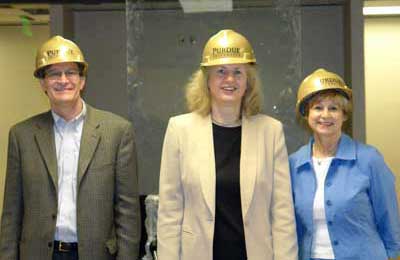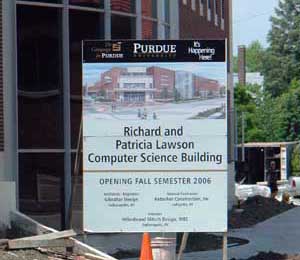 Last Updated: Apr 7, 2017 11:19 AM