Memorial Gymnasium Named for Prof. Haas
06-07-2006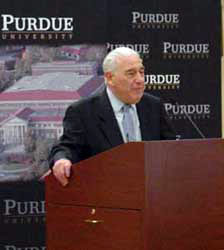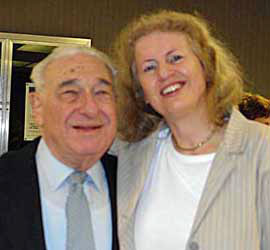 On Friday, June 2, 2006 the Purdue University Board of Trustees voted in favor of naming the Memorial Gymnasium (currently the Computer Science Building) after Professor Felix Haas. The name change to Felix Haas Hall honors Professor Haas for his contribution to the development of the Department of Computer Science. He was the first dean of the School of Science (1962-74) and was the provost from 1974-86 during which time the Department of Computer Science was established.
Professor Haas received his bachelor's, master's and doctoral degrees from Massachusetts Institute of Technology. He then taught at Princeton University and Wayne State University before coming to Purdue in 1961. He is the Arthur G. Hansen Professor Emeritus of Mathematics. He currently has an office in the Mathematical Sciences Building and taught math courses at Purdue regularly until last year.
Visit http://news.uns.purdue.edu/html3month/2006/060602.BOT.Haas.html for the complete Purdue News Release.
Last Updated: Apr 7, 2017 11:10 AM