Atallah Selected as ACM Fellow
12-05-2006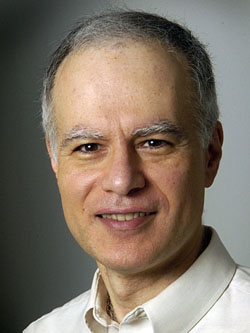 Professor Mike Atallah has been selected as a Fellow of the ACM. The ACM Fellows Program was established by ACM Council in 1993 to recognize and honor outstanding ACM members for their achievements in computer science and information technology, and for their significant contributions to the mission of the ACM. The ACM Fellows serve as distinguished colleagues to whom the ACM and its members look for guidance and leadership as the world of information technology evolves.
Prof. Atallah will be inducted at the ACM Awards Banquet on June 9th, 2007. This places him in the company of other very notable computer scientists who have been named as Fellows (see http://awards.acm.org/fellows).
Prof. Atallah came to Purdue in 1982 after receiving his PhD from Johns Hopkins University. He is a Distinguished Professor of Computer Science, and is also a Fellow of the IEEE. At Purdue, he has also been recognized for his teaching by his inclusion in the Purdue Book of Great Teachers, and induction as a Fellow of the Purdue Teaching Academy. For the last 5 years he has also been serving as the Assistant Director of CERIAS.
The likely citation for Prof. Atallah's Fellow certificate will be "For contributions to parallel and distributed computation, secure protocols, and information hiding."
Please join me in congratulating Mike on this great honor!
Last Updated: Apr 6, 2017 11:40 AM