Get Involved - Join the CS GSB
08-15-2005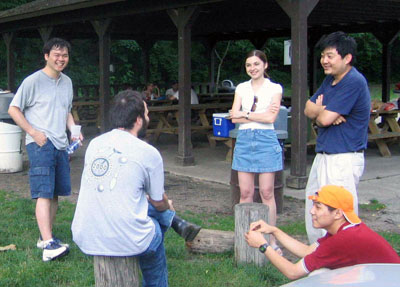 The Computer Science Graduate Student Board (GSB) is a student organization which acts as a liaison between the graduate students of the Department of Computer Science at Purdue University and the administration. The board also represents computer science graduate students in the Purdue Graduate Student Government (PGSG). GSB provides CS with valuable services. Members give academic feedback, serve on faculty search committees, organize information sessions and social events, host technical talks, and so much more.
The current GSB president is Marina Blanton. Marina joined Purdue in the fall of 2002, and works in the area of Security with Professor Mikhail Atallah. This is her second year on the GSB; she served as a representative on the graduate committee in 2004-05. Marina is very excited about the strides the GSB has made, and encourages graduate students to get involved.
Over the last year and this summer the GSB has been working on many projects. Their labors include the new student mentoring program set to launch this fall. Mentors includes GSB members and other CS student volunteers who provide peer advice primarily to first semester students. All graduate students are invited for pizza and an introduction to the program and the mentors on August 23 at 6:00 p.m. in CS G66.
The GSB has also updated the CS Graduate Student Survival Guide. It contains valuable information about the CS graduate program, the department, Purdue, and activities and history about the community and surrounding areas. This is a tool geared toward new students, but proves to be useful to all students, faculty and staff.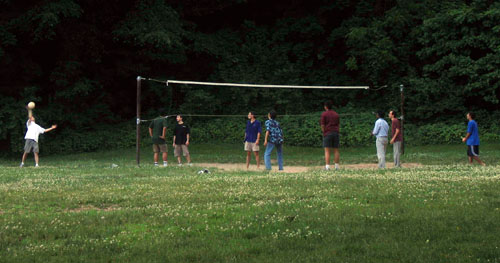 Perhaps the most significant effort of the GSB has been the travel grant proposal. The GSB would like to offer student travel grants to graduate students in the department. When approved and funding is secured, this service would be available to students with work accepted for publication at respectable conferences. It will provide to those who lack travel funds the opportunity to present their accepted work. With the help of the department, faculty, and even the College of Science, the GSB hopes to iron out the details of the program and work on securing long-term sources of financial support.
With all the work the GSB members put into their studies, their research, and the department, they always appreciate a little social relaxation. They enjoyed a pizza and bowling night sponsored by Google on July 21. On June 9, they hosted a Summer Social open to graduate students, faculty and staff. It was a great barbeque, and everyone enjoyed outdoor activities like soccer and volleyball. The GSB also initiated a graduating student reception for 2004-05 graduates in the spring and hope to see this activity grow into a CS tradition.
The GSB still needs to fill three seats with first year students. Visit the GSB web site at: https://boilerlink.purdue.edu/organization/csgsb for more information about the organization, or email gsb@cs.purdue.edu to join now.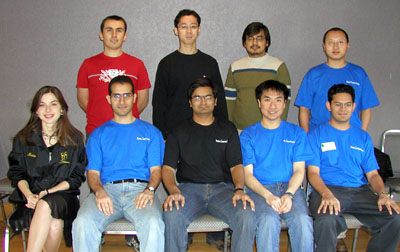 Last Updated: Apr 5, 2017 2:14 PM