Building Update
09-20-2005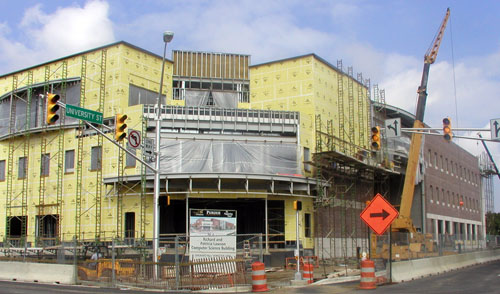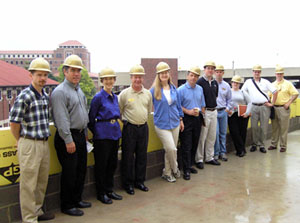 The 100K square foot Richard and Patricia Lawson Computer Science Building has the department buzzing with excitement. Everyday the exterior of the building is jetting towards completion. Workers are diligently laying brickwork on the University Street side of the building, and the next step will give Lawson a polished look. As the bricking of Lawson is completed, windows are being installed.
The CS Corporate Partners went on a walking tour through the building during the Corporate Partner's Council on September 20, 2005. They were pleased to see the progress of the research labs and administrative office. They even made a stop on the Tolopka Terrace for a photo. The tour revealed interior walls that have already been erected and the shape of classrooms, faculty and staff offices, meeting rooms and the cafe are becoming clear.
The Corporate Partner's Council got a sneak peek of the room the council will use in fall 2006. They also saw what will be the student lab machine rooms and the faculty lounge. The Lawson Building will also have a commons area, two team project instructional computer labs to support student collaboration, and a geometric modeling and graphics visualization lab that includes space for a large virtual reality theater.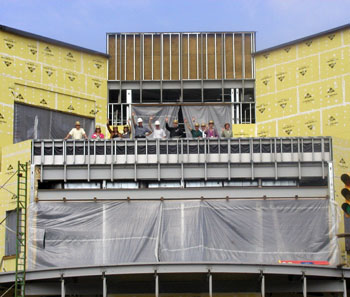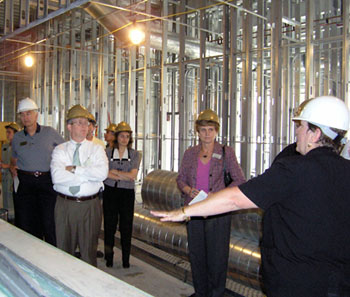 Last Updated: Apr 5, 2017 1:19 PM