Professor Spafford Joins the Panel of Experts for the Will Your Vote Count Series
02-19-2004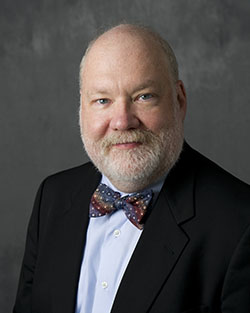 Professor Eugene Spafford joins the WISH TV I-Team 8 panel of experts for the Will Your Vote Count? series.
Professor Eugene Spafford lent his computer security expertise to the WISH TV I-Team 8 Investigation Will Your Vote Count? series. This series aired on WISH TV (Indianapolis, Channel 8) in three different installments at 6:00 pm and 11:00 pm on February 16th, February 17th, and February 18th. As one of the nation's leading experts in computer security and a registered voter in Tippecanoe County, Professor Spafford showed great concern in "the quality of results" in Indiana's new electronic voting. When considering potential system failures and programming misconduct, Spafford questions if we should be "rushing headlong into adopting" this technology.
Professor Spafford further discusses the possibility of hidden code, the dangers of electronic voting, making source code safer, and the importance of making your voice heard in Excerpts from the I-Team Interview with Eugene Spafford.
Last Updated: Apr 4, 2017 4:15 PM