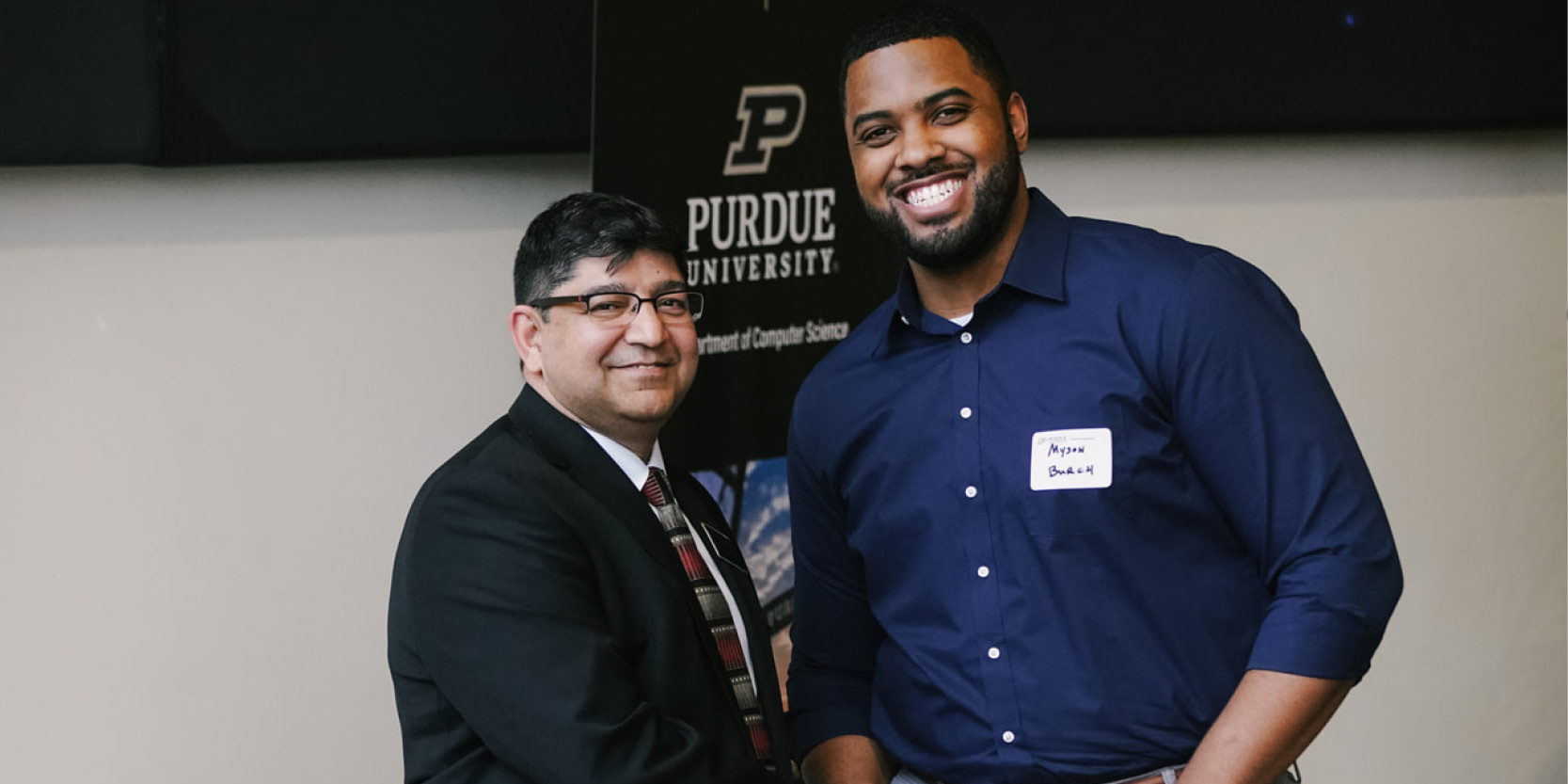 Lasting impact
"The greatest part of my academic experience was collaborating with my friends and other students. Coursework can be very strenuous and difficult at times but having a network and support system of people going through the program together made it much easier."
"I think experiencing failure and learning to display resilience was at first difficult, but it prepared me for the next steps. No one wants to fail. But I think that failure is a part of growth and there is no safer place to fail in life than in school. It's about how hard you can get hit and keep moving forward."
"My favorite accomplishment at Purdue CS has been my time as a mentor and TA. Being able to teach and usher in the next generation of great computer scientists is a great feeling and I am so proud of my students and happy that I was able to be a part of their journeys."
- Myson Burch, PhD in Computer Science '23
Last Updated: May 10, 2023 2:38 PM