Faculty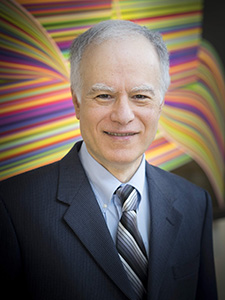 Mikhail Atallah
Distinguished Professor
Professor Atallah's research interests are in information security and algorithms. A Fellow of both the ACM and IEEE, his work on key management received the 2015 CCS Test of Time Award. He was the 2017 recipient of the Arden L. Bement Jr. Award, the most prestigious award Purdue bestows in pure and applied science and engineering. He was the 2016 recipient of the Purdue Sigma Xi Faculty Research Award, and the 2013 recipient of the Purdue Outstanding Commercialization Award. He was a speaker nine times in the Distinguished Lecture Series of top Computer Science Departments, and was keynote and invited speaker at many national and international meetings, and has served on the editorial boards of top journals and on the program committees of top conferences and workshops.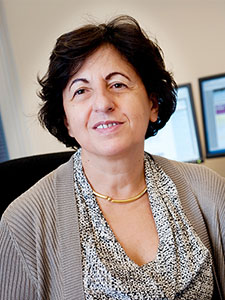 Elisa Bertino
Samuel D. Conte Professor of Computer Science
Elisa Bertino is Samuel D. Conte Professor of Computer Science at Purdue University. She serves as Director of the Purdue Cyberspace Security Lab (Cyber2Slab). In her role as Director of Cyber2SLab she leads multi-disciplinary research in data security and privacy. Prior to joining Purdue, she was a professor and department head at the Department of Computer Science and Communication of the University of Milan. She has been a visiting researcher at the IBM Research Laboratory (now Almaden) in San Jose, at the Microelectronics and Computer Technology Corporation, at Rutgers University, and at Singapore Management University. Her main research interests include security, privacy, database systems, distributed systems, and sensor networks. Her recent research focuses on cybersecurity and privacy of cellular networks and IoT systems, and edge analytics and machine learning for cybersecurity. Elisa Bertino is a Fellow member of IEEE, ACM, and AAAS. She received the 2002 IEEE Computer Society Technical Achievement Award for "For outstanding contributions to database systems and database security and advanced data management systems", the 2005 IEEE Computer Society Tsutomu Kanai Award for "Pioneering and innovative research contributions to secure distributed systems", the 2019-2020 ACM Athena Lecturer Award, and the 2020 IEEE Innovation in Societal Infrastructure Award "For advancing the security and privacy of new-generation cellular networks."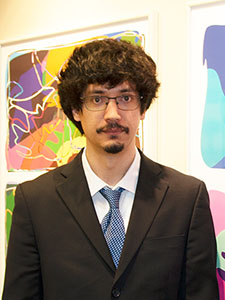 Antonio Bianchi
Assistant Professor
Professor Bianchi's research interest lies in the area of computer security. His primary focus is in the field of security of mobile devices. He is interested in identifying novel security issues in these devices and applying both static and dynamic analysis techniques to detect vulnerable and malicious mobile apps automatically. He is also interested in developing new methods to analyze compiled binary code. His most current research explores the security issues posed by IoT devices and their interaction with mobile applications. As a core member of the Shellphish and OOO teams, he has played and organized many security competitions (CTFs), and won the third place at the DARPA Cyber Grand Challenge.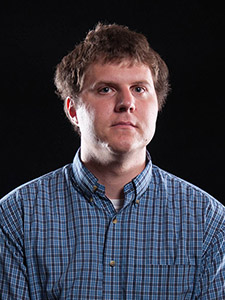 Jeremiah Blocki
Assistant Professor
Professor Blocki is a theoretical computer scientist interested in applying fundamental CS ideas to address practical problems in usable privacy and security. He is especially interested in developing usable authentication protocols for humans that are easy to create and remember. He has developed algorithms for conducting privacy preserving data analysis in several different application settings including social networks and password data. Prior to joining Purdue Computer Science in 2016, Blocki earned his PhD on Usable Human Authentication at Carnegie Mellon University and completed a post at Microsoft Research New England. He received an NSF CAREER Award in 2021.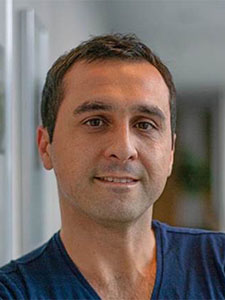 Berkay Celik
Assistant Professor
Professor Celik's research investigates the design and evaluation of security for software and systems, specifically on emerging computing platforms and the complex environments in which they operate. Through systems design and program analysis, his research seeks to improve security and privacy guarantees in commodity computer systems. His research approach is best illustrated by his extensive work in safety, security and privacy of IoT systems. He earned his PhD in Computer Science and Engineering from the Penn State University and was advised by Professor Patrick McDaniel.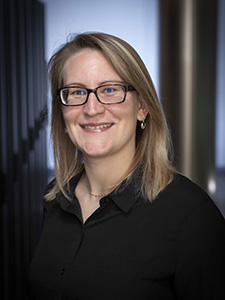 Christina Garman
Assistant Professor
Professor Garman is a security researcher and assistant professor in the Department of Computer Science at Purdue University. Her research interests focus largely on practical and applied cryptography. More specifically, her work has focused on the security of deployed cryptographic systems from all aspects, including the evaluation of real systems, improving the tools that we have to design and create them, and actually creating real, deployable systems. Some of her recent work has been on the weaknesses of RC4 in TLS, cryptographic automation, decentralized anonymous e-cash, and decentralized anonymous credentials. She is also one of the co-founders of ZCash, a startup building a cryptocurrency based on Zerocash. Her work has been publicized in The Washington Post, Wired, and The Economist. Prior to joining Purdue, Prof. Garman received her PhD in Computer Science from Johns Hopkins University in 2017. She received an NSF CAREER Award in 2021 and an ACM CCS Best Paper Award in 2016.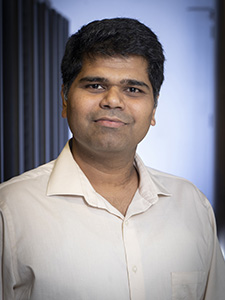 Aniket Kate
Associate Professor
Applied cryptography, privacy, secure multiparty computation, anonymity
Professor Kate works in the area of applied cryptography, privacy, secure multiparty computation, anonymity and privacy research. His work builds on and expands applied cryptography, distributed computing, and data-driven analysis to solve security/privacy problems in decentralized environments. His current projects focus on communication freedom and distributed ledgers (or blockchains). He is a recipient of the NSF CAREER Award in 2019. He completed his postdoctoral fellowship at Max Planck Institute for Software Systems, Germany. Prof. Kate received his PhD in Computer Science from the University of Waterloo, Canada in 2010 and joined Purdue Computer Science in the fall of 2015.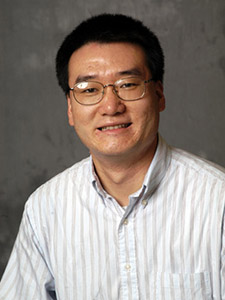 Ninghui Li
Samuel D. Conte Professor of Computer Science
Professor Ninghui Li joined the department in 2003. His research is in security and privacy, including data privacy, applied cryptography, access control, trust management, and human factors in security and privacy. He has published over 200 refereed papers in the area of security research. He is the Editor-in-Chief for the Association for Computing Machinery's (ACM) journal - Transactions on Privacy and Security (TOPS).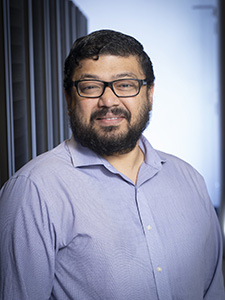 Hemanta Maji
Assistant Professor
Professor Maji is interested in cryptography and algorithms; with special emphasis on secure computation and information-theoretic cryptography. He received his PhD from the University of Illinois-Champaign Urbana in 2011 and joined the department in 2015.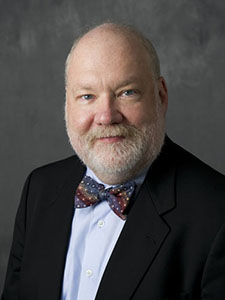 Eugene Spafford
Professor
Professor Spafford's current research interests are focused on issues of computer and network security, cybercrime and ethics, technology policy, and social impact of computing. He is the founder and executive director emeritus of the Center for Education and Research in Information Assurance and Security (CERIAS). This university-wide institute draws on expertise and research across many of the academic disciplines at Purdue. Spaf (as he is widely known) has received recognition and many honors for his research, including being named as a Fellow of the ACM, the AAAS, the IEEE, the (ISC)2, the AAA&S, and as a Distinguished Fellow of the ISSA; he is the only person ever to achieve all six designations. Dr. Spafford has also been honored with all of the most prestigious awards in cyber security: the NIST/NCSC National Computer Systems Security Award in 2000; named to the Cyber Security Hall of Fame and as recipient of the (ISC)2 Harold F. Tipton Lifetime Achievement Award, both in 2013; and recipient of the 2017 IFIP TC-11 Kristian Beckman Award.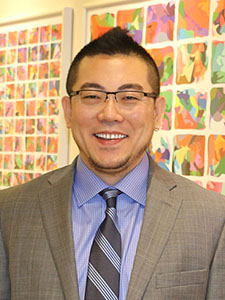 Dave Tian
Assistant Professor
Prof. Tian is an Assistant Professor in the Department of Computer Science at Purdue University working on system security, and a faculty at the PurSec Lab. His research involves embedded systems, operating systems, and trusted/confidential computing. He received his PhD from the Department of Computer & Information Science & Engineering (CISE) at the University of Florida in 2019 advised by Dr. Kevin Butler. He was a founding member and the lead graduate student of the Florida Institute for Cybersecurity (FICS). He also spent a year working on Machine Learning research in the Department of Computer & Information Science (CIS) at the University of Oregon and four years as a software engineer in Nokia R&D in China (former Lucent Technologies). He received his BS degree from the Qingdao University of Technology and ME degree from the Ocean University of China.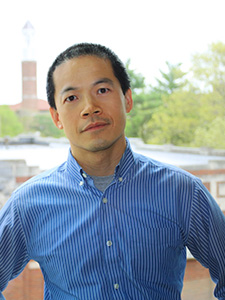 Dongyan Xu
Samuel D. Conte Professor of Computer Science
Prof. Dongyan Xu is a Samuel D. Conte Professor of Computer Science and Director of CERIAS, Purdue's cybersecurity research center. His research focuses on cyber and cyber-physical security. He has also made early contributions to the areas of cloud computing and peer-to-peer media streaming/distribution. He is part of the Purdue System Security Lab (PurSec). For computer system security, Xu and his students have been developing virtualization-based systems for capturing, investigating, and defending against stealthy computer malware (e.g., worms, rootkits, bots, and APTs). His team is also developing reverse engineering techniques for the analysis of binary artifacts such as binary programs and memory images. For cloud computing, Prof. Xu and his students have been developing advanced techniques for the creation, management, and performance optimization of virtual networked infrastructures on top of physical cloud infrastructures.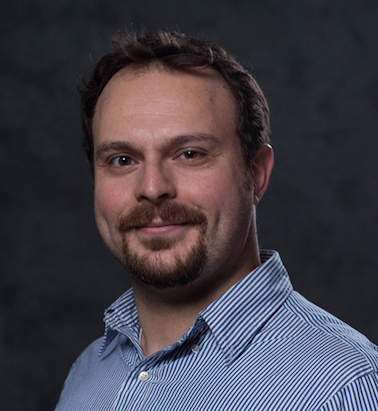 Vassilis Zikas
Associate Professor
Professor Zikas joined the Department of Computer Science of Purdue University in 2021 where he leads the Purdue Blockchain lab (The PuB). The PuB is a sister lab to The Connection Lab, sharing its mission and collaborating closely with its leadership towards a common agenda, with focus on blockchain and distributed ledger technology (DLT) research. Prof. Zikas is also the Chief Scientist of Sunday Group, Inc. Prior to joining Purdue, Vassilis was an Associate Professor and Vice-Director of the Blockchain Technology Laboratory at the University of Edinburgh and research fellow and area leader for multi-party computation at IOHK, Inc. He has also held academic faculty, visiting, and senior researcher positions at RPI, Simons Institute for the Theory of Computing, UC Berkeley, UCLA, and ETH Zurich, and has been a Research Fellow of the Simons Institute, UC Berkeley.