OASIS Community is dedicated to creating a safe, person-centered, life-long housing community for adults with intellectual and developmental disabilities. It will be a place where people of all generations and abilities can be known, accepted, cared for, valued, and enjoyed for who they are.
Habitat for Humanity of Lafayette is the local affiliate of Habitat for Humanity International. They have partnered with working families to construct over 250 quality, inexpensive houses in the Lafayette area. These houses help the families establish stable homes for their families that in turn leads to a better community.
The Arc of Tippecanoe County is commited to all individuals with developmental disabilities realizing their goals of learning, living, working, and playing in their community.
Friends of Bob, a local not-for-profit music cooperative, attempts to bring quality musical performers to the Lafayette area.
Check out our cutest operator. He's doesn't have a lot of experience, but he's always ready to dive right in and get to work. When I talked about converting to Windows, he had the expected reaction. He tried using Windows once, but it turned him into a wild man.
Nick Hirschberg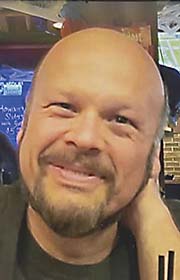 We lost Nick Hirschberg on March 3, 2021. Nick was a long time employee of Computer Science, and later College of Science IT. He was a talented and valued employee. He was a fascinating person, and a good friend. He is missed every day.