The Port in Computer Science
Summer Hours:
The Port will be closed Friday, May 3 after 3 p.m. and will reopen on Monday, August 19, due to renovations.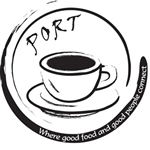 Regular Hours:
The Port is open Monday through Friday and is located in the southeast corner on the first floor of the Lawson Computer Science Building, near the main entrance.
Acceptable Methods of Payment:
Cash

Dining Dollars (up to $25 per semester)

Most Credit Cards (not Diners Club)

BoilerExpress

Moocho

Apple Pay/Android Pay

 
Manager: Whitney Wood
Phone: (765) 496-9459
Seating and wireless Internet access are available to enjoy in the nearby Commons.  
Features 
Seattle's Best coffee
Brewed and espresso-based coffee drinks
Freshëns smoothies
Fresh baked goods
Breakfast and deli sandwiches, pizzas, salads, and more
View Full Menu
(PDF)
Last Updated: Apr 30, 2019 9:25 AM