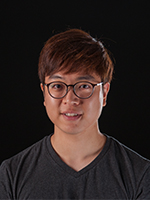 Seunghoon Lee
Graduate Student
Graduate Research Assistant
Joined department: Fall 2017
Education
Master of Science, Seoul National University, Mathematical Sciences (2013)
Bachelor of Science, POSTECH, Mathematics (2010)
I'm a Ph.D. student in the department of Computer Science at Purdue University. My research interest lies in cryptography and theoretical problems using probability theory, graph theory, and combinatorics. In particular, I'm drawn to password hashing using data-independent memory-hard functions and its applications, along with quantum information theory.
Selected Publications
Jeremiah Blocki, Seunghoon Lee, and Samson Zhou. Approximating Cumulative Pebbling Cost Is Unique Games Hard. In 11th Innovations in Theoretical Computer Science Conference, ITCS 2020, pages 13:1-13:27, 2020.
Jeremiah Blocki, Benjamin Harsha, Siteng Kang, Seunghoon Lee, Lu Xing, and Samson Zhou. Data-independent memory hard functions: New attacks and stronger constructions. In Advances in Cryptology - CRYPTO - 39th Annual International Cryptology Conference, Proceedings, Part II, pages 573-607, 2019.
Last Updated: Dec 4, 2020 2:03 PM