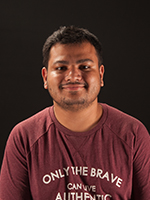 Imtiaz Karim
Graduate Student
Graduate Research Assistant
Joined department: Fall 2018
Education
Ph.D. , Purdue University (ongoing), Computer Science (2018)
Bachelors , Bangladesh University of Engineering and Technology, Computer Science and Engineering (2017)
I am a Ph.D. candidate in the Department of Computer Science at Purdue University and working as a Graduate Research Assistant under the supervision of Professor, Elisa Bertino. I completed my B.Sc. from the Department of Computer Science and Engineering, Bangladesh University of Engineering and Technology in September 2017.
My research interests lie in the security and privacy of communication protocols (4G, 5G, Bluetooth, Wi-Fi), smartphones, and IoT devices. My research aim is to develop tools that systematically analyze protocols and real-world systems using formal verification, program analysis, machine learning, and software testing techniques.
Apart from research, I enjoy cooking!
Selected Publications
Last Updated: Dec 4, 2020 2:03 PM