Programs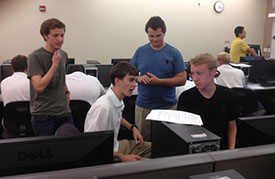 Reach Out For Computer Science (ROCS)
The ROCS program sends current Purdue CS students to help school administrators, teachers, and students understand what a career in computer science is all about. ROCS students will discuss different career paths within computer science, answer questions from the audience, and relate their interests and experiences in a fun and interactive way
Time: 45-75 minutes
Grades: 6-12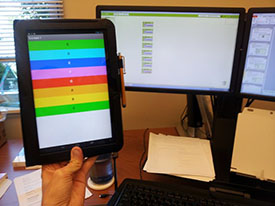 Creating Apps with App Inventor
Sometimes connecting student to computer science requires reaching them with something they are familiar with. Most students have a smartphone, but few think of it as a fully functioning computer. This activity allows students to program a xylophone instrument app, and then delves into the world of programming apps using MIT's App Inventor software. Note: This does require some minor software installation.
Time: 90-120 minutes
Grades: 6-12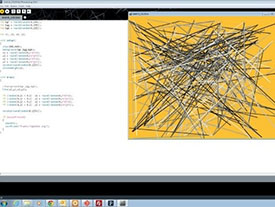 Introduction to Computer Programming (Scratch / Processing)
Helping students to understand the power of computer programming is the goal of this program, which utilizes one of two different languages to help students understand some of the basic concepts of programming. Using Scratch, younger students will be able to explore programs that branch, repeat, and manipulate cartoon objects on a screen. With the Processing programming language, older students will create works of art by utilizing simple drawing commands, loops and random numbers. Note: This may require some minor software installation.
Time: 75-90 minutes
Grades: 6-12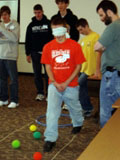 Computer Science Concepts for Kids
This series of activities take basic computer science concepts and put them on a level that even elementary school students can understand. Activities are varied and pull from concepts developed in the CS Unplugged curriculum. The program can be adapted for all age groups and teaches concepts such as programming, algorithms, problem-solving and much more!
Time: 20-30 minutes per activity
Grades: K-5, 6-8, or 9-12
Professional Development Programs
Drawing on the strength of the excellent faculty of both Purdue's Computer Science and Education departments, CS Outreach is interested in supporting K-12 teachers to improve their pedagogy and understanding of CS content. Throughout the year, Purdue will host several opportunities for teachers to come develop their skills on campus.  Please contact us for more information.
Last Updated: Apr 14, 2017 10:33 AM