<!
A day after Robert Reid acknowledged receiving an autographed copy of my new book, he sent me these before and after pictures. Did my new book stimulate Robert to get a new look?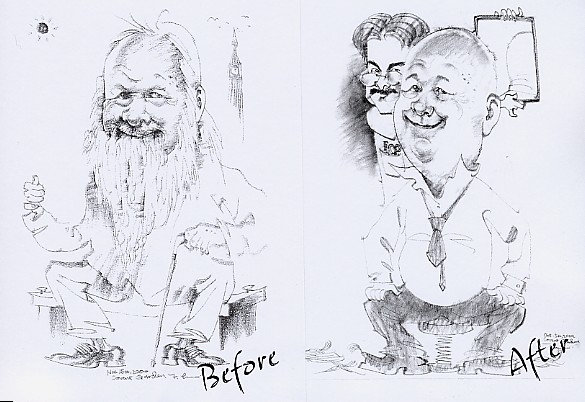 Notice the big smile! Maybe it's the result of his recent twist-hinged beauty.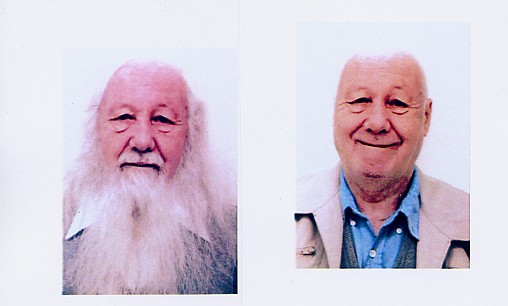 Now I am working on yet another manuscript. If I ever publish it and send a copy to Robert, what will he do for an encore?
Half a year later, Robert has cultivated once again what he calls his "face fungus." And he replies to my question: "Why I will cut off my beard on the left side of my face and my hair on the right."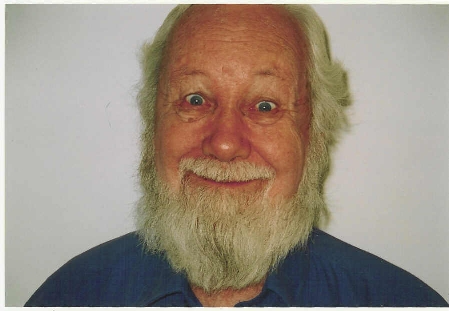 More than a decade has now passed since my last communication with Robert. (For an update on his activities during that time, you can ask Martin Watson.) Now it is my sad task to report that Robert has passed away on April 26, 2016, in London, England. He was an amazing man, who will be remembered with fondness by many, including myself.

For further information about Robert, please see my additional comments on Robert's life.
---
Copyright 2002-2017, Greg N. Frederickson.
Permission is granted to any purchaser of Hinged Dissections: Swinging & Twisting to print out a copy of this page for his or her own personal use.
Last updated July 28, 2017.