<!
Frank Dehne, from Carleton University in Ottawa, Canada, visited Purdue for a week in October 2002, and on the next-to-the-last day came to our house for dinner. He caught me with the model of my twist-hinged dissection that was crafted by Wayne Daniel.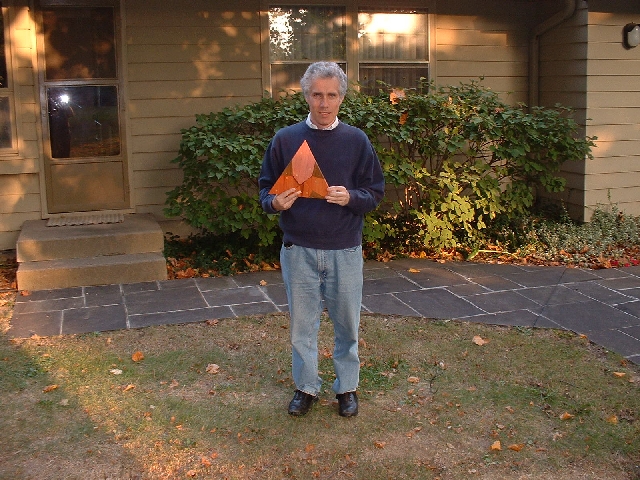 Compare this with an earlier picture of me, taken by Purdue photographer Dick Myers-Walls in December 2000: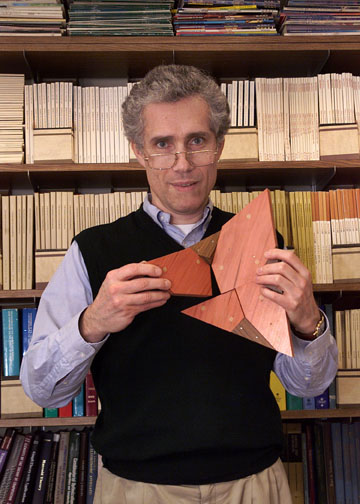 Back to the photo gallery for Hinged Dissections: Swinging & Twisting.


---
First photo supplied through the courtesy of Frank Dehne.
Copyright 2001-2002, Greg N. Frederickson.
Permission is granted to any purchaser of Hinged Dissections: Swinging & Twisting to print out a copy of this page for his or her own personal use.
Last updated November 19, 2002.