<!
Here are two pictures of me giving an invited talk at the 1998 ACM Symposium on Computational Geometry. The audience seemed relaxed and enthusiastic about the talk, but then of course they had had wine with dinner that evening!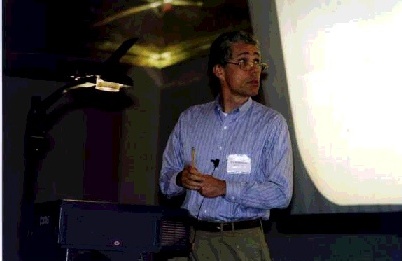 As you can see from the picture below, everyone in the audience was giving me their rapt attention - all six people! (Actually most of the 140 registrants were in attendance.)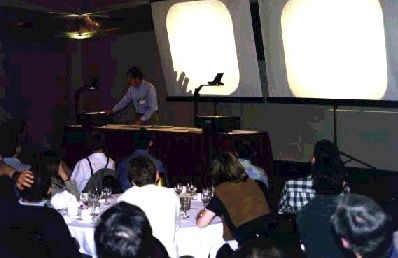 Back to the photo gallery for Dissections: Plane & Fancy.


---
Photos by Man-Chung Hon.
Copyright 1998, Greg N. Frederickson.
Permission is granted to any purchaser of Dissections: Plane & Fancy to print out a copy of this page for his or her own personal use.
Last updated August 11, 1998.