GoBoiler Internship Program
The GoBoiler internship program targets domestic and international undergraduate students with specialization in Computing. Students who are interested in research and curious about graduate studies at Purdue will benefit most from this opportunity.
Interns will be working closely with a Purdue research team on cutting-edge projects. They will be involved in the day to day life of a research lab and get to take part in all aspects of CS research. They will also enjoy opportunities to socialize with graduate students and explore Indiana in the Summer.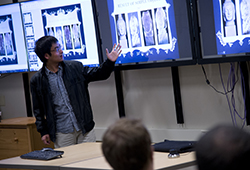 Purdue will cover up to $2000 in eligible travel costs and provide a stipend of $3500 to help defray the cost of housing and living expenses. The duration of the internship is expected to be eight weeks between the end of May and early August. Students are free to choose their own living accommodations with help from graduate students in the research team they will join.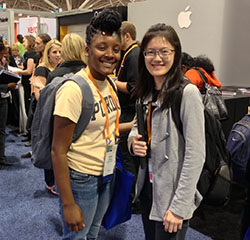 This internship program is designed to strengthen Purdue's computer science relationships and form new partnerships throughout our global community.  An internship brings many benefits: advancement of professional skills, collaborations with top researchers, and exposure to a new language and culture.  Everything is done to give students a taste for an international scientific environment and hopefully, they may come back to Purdue to undertake a PhD or postdoctoral research. Some potential projects.
No applications are accepted at this time.
Last Updated: Oct 11, 2017 10:51 AM