Giant Leaps Podcast - CS Alum, Steve Mussman on Artificial Intelligence
Giant Leaps initiative, the "Success Express" podcast. As you most likely know, this is the CCO's month for Purdue's 150 Giant Leaps campaign. We've been releasing a podcast episode each week featuring one of the four themes: AI, Space Exploration, Health & Longevity, and Sustainability.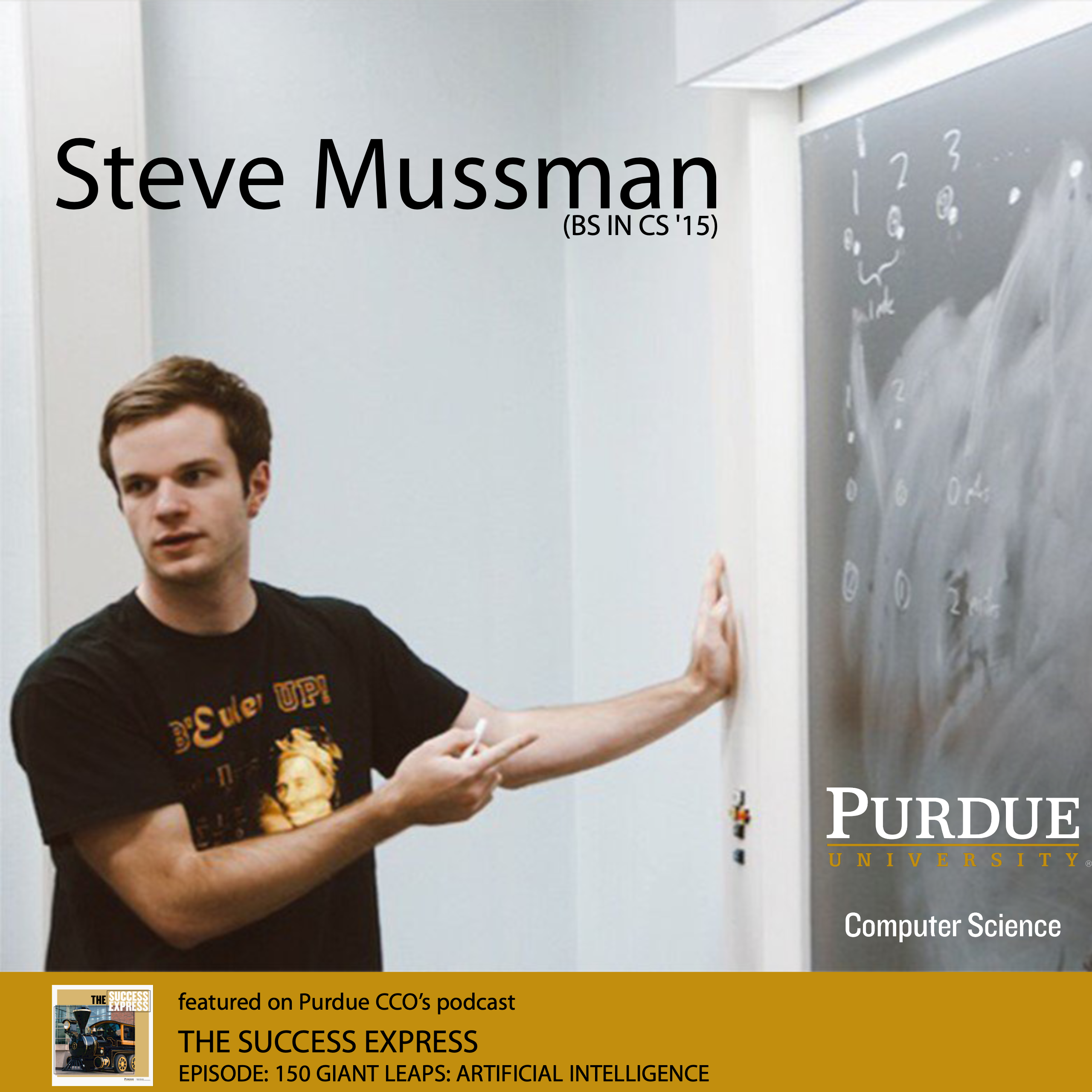 Today we are releasing our Artificial Intelligence episode. We interviewed alum Steve Mussman who graduated with his BS in CS - 2015 and is now a 4th year PhD candidate at Standford University. Steve speaks about AI and his experience in undergraduate research. Prior to earning his PhD, Steve worked for Rolls Royce as a researcher and at Google as a software Engineer intern. Steve was the recipient of the Ross Award, "Outstanding Senior Man" when he graduated in 2015.
 The link below will lead you to our CCO blog where you can listen. This episode is also available on iTunes under the "Purdue Success Express" podcast—you can search for it on any podcast application.
https://ccomarketing.wixsite.com/purdueccoblog/podcast/episode/c15918c8/150-giant-leaps-artificial-intelligence
Last Updated: May 29, 2019 10:07 AM