Message from the Department Head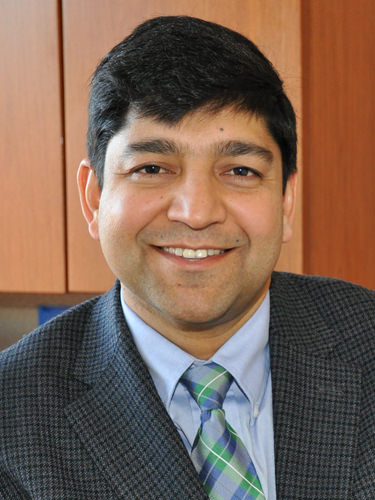 Greetings!
The opportunity and excitement in the Department of Computer Science continues to grow. I'm excited to report on the ongoing expansion of the department, our goals for the future and the new initiatives we've undertaken to keep up with industry trends.
Expansion Goals
Due to the growing need for computer science graduates in industry, a strong demand for computer science among Purdue applicants, and the department's proven track record of producing top quality graduates, President Mitch Daniels declared an expansion of the Department of Computer Science as one of five key Purdue Moves in 2013. The goals of the expansion were to increase enrollment by roughly 30 percent to more than 1,000 undergraduate majors and 300 graduate students and enhance research in the area of cyber sustainability. 
Expansion Status
As of Fall 2016, we have far surpassed the planned levels of expansion. The enrollment goal of 1,009 majors has been superseded: instead of increasing by 30 percent, undergraduate enrollment (currently at 1,497 students) has nearly doubled. Graduate enrollment has also exceeded the planned goal. We have also responded to industry trends by creating a new professional master's program in information security and a new undergraduate major in data science. These programs are in place to start enrolling students in the next academic year.
Increased Demand and Student Quality
The quality and reputation of the department continue to attract a strong set of students: the demand for computer science and the quality of our students continues to grow. Even as enrollments have nearly doubled in the past three years, the department's rate for accepting applicants dropped from 78 percent in 2011 to 44 percent in 2016. And yet, the quality of our applicants has gone up, even as our acceptance rate has gone down – another indicator that we are witnessing an unprecedented demand for computer science.
Future Plans
The current expansion has exceeded the planned growth, but resource allocations are barely catching up to the planned growth support levels. With this year's planned hiring, the department will almost completely occupy its allocated spaces in Lawson and Haas. We're running out of places to put our new faculty members!
Due to the unprecedented amount of growth, the current situation is not sustainable, and we're spending a lot of time looking at space options. There is a need for more faculty and staff offices, research lab space and teaching assistant lab space. Despite all the growing we have already done, a need for more growth remains. It is an honor to lead the department during such an exciting time!
Sincerely,
Sunil Prabhakar
Department Head
Last Updated: Jul 21, 2017 3:27 PM