Message from the Department Head
Greetings from Purdue Computer Science
At Purdue University, we never stop in our persistent pursuit of the next giant leap. Through world-changing research and education in a culture of inclusion and hard work, we are developing practical solutions to the toughest challenges, building a better world, together. With a degree from Purdue Computer Science and a desire for innovation and creativity, you can solve complex and challenging problems in any field.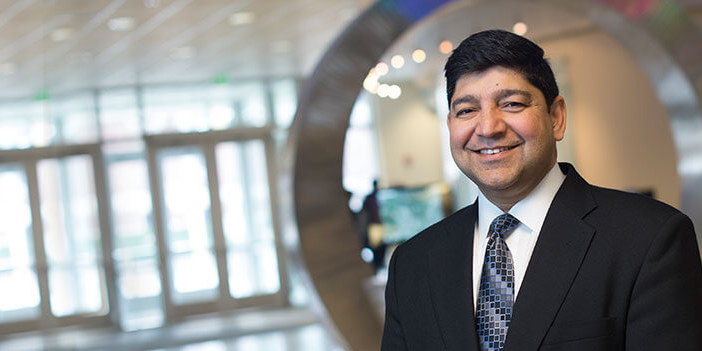 In the profession of computer science, demand for our majors continues to grow - once again we have broken our own record for the number of applications for freshman admissions: we had more than 8,700 applications received for Fall 2022 to our undergraduate programs. 
The quality of incoming students is at an all-time high and our graduates continue to be in great demand. This year the freshman women students represent 25% of the undergraduate population and women are 23% among all undergraduate classes. Purdue Computer Science continues to have women student populations above those reported in the 2018 Taulbee Survey.
We began this academic year with 2,207 undergraduate students and 496 graduate students, engaged in one of our 9 undergraduate tracks or 11 research areas respectively. I am excited to continue and build upon our department's reputation as a leading computer science research and education powerhouse in our persistent pursuit of innovation.

Our commitment and work within the department has generated numerous firsts beyond our record-breaking enrollments, including: the best-prepared students ever; launching our newest major - Artificial Intelligence, growing Computer Science to be the most selective and largest major on campus; growing the Data Science major (Glassdoor: best job in America); developing the best TA training programs on campus; and finally the our preparatory Bridge Program for incoming undergraduate students.
As we begin the academic year of 2022-23, our faculty has grown to 82 members. The competition for recruiting new computer science faculty is higher than ever. Purdue University and the College of Science continue to support our growth. We are committed as a department to continue to serve our growing student body at the highest possible level.
I am immensely proud to lead the department through our next stage of growth. 

Sincerely,
Sunil Prabhakar
Professor and Department Head
Last Updated: Aug 16, 2022 3:08 PM