Message from the Department Head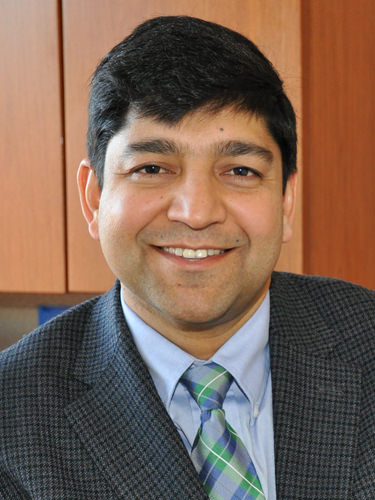 Greetings!
Here in West Lafayette, the demand for computer science continues to grow. Currently, 1,708 students are enrolled in the undergraduate program — an all-time high that more than doubles the number of students enrolled just five years ago. The rate of student retention has also increased: a solid 95 percent of Purdue's first-year computer science students stay in the major until their sophomore year. We received more than 4,000 undergraduate applications for Fall 2017.
This is undeniably a bright time for computer science at Purdue, and yet, this season of growth has brought about its own challenges. A growing student population also means a need for more faculty members to teach them. Recruiting and retaining top-caliber talent has been a challenge — the competition for top faculty minds is steep. Gifts from alumni and friends of the department have made it possible for us to recruit and retain talented faculty members. 
The creation of the Lawson Building in 2006 unified the department and created a strong culture for Purdue CS that has propelled us forward and sustained our growth. Now, we examine ways to most efficiently use the space available to us. We are in the process of renovating labs in Lawson and Haas to create more areas for our graduate students to complete their work and their research. We look forward to a season of continued growth in 2018.
Sincerely,
Sunil Prabhakar
Head, Department of Computer Science
Last Updated: Nov 28, 2017 3:30 PM