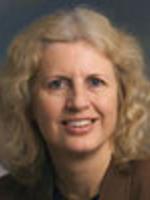 Susanne E. Hambrusch
Professor of Computer Science
Joined department: 1982
Education:
MS, Computer Science
Technical University of Vienna (1977)
PhD, Computer Science
The Pennsylvania State University (1982)
On leave at NSF
Susanne E. Hambrusch is professor of Computer Sciences at Purdue University. She received the Diplom Ingenieur in Computer Science from the Technical University of Vienna, Austria, in 1977, and a Ph.D. in Computer Science from Penn State in 1982. In 1982, she joined the faculty at Purdue University. She served as the Department Head of the Computer Science department from 2002 to 2007. She has held visiting appointments at the Technical University of Graz, Austria, and the International Computer Science Institute at the University of California, Berkeley.
Professor Hambrusch's research interests are in query management in high update database environments, data management and data dissemination in mobile and sensor environments, parallel and distributed computation, and analysis of algorithms. She leads an interdisciplinary project on "Science Education in Computational Thinking," which develops a two-course sequence introducing science majors to computational thinking and the role of computation in scientific discovery. Her research has been supported by NSF, Air Force, ONR, DARPA, and Microsoft.Professor Hambrusch is a member of the editorial board for Parallel Computing and Information Processing Letters, and she serves as a co-chair for CACM's Viewpoints section. She is a member of the external advisory boards of the College of Computing at Georgia Tech and the Department of Computer Science of Virginia Tech. Her recognitions include inaugural membership in the Purdue University Book of Great Teachers, a 2003 Outstanding Engineering Alumni Award from Pennsylvania State University, and 2004 TechPoint Mira Education Award Winner. Professor Hambrusch serves on the board of directors of the Computing Research Association (CRA) and the CRA Committee on the Status of Women in Computing research (CRA-W).
Selected Publications
Mohamed Mokbel, Xiaopeng Xiong, Walid Aref, Susanne Hambrusch, Sunil Prabhakar, and Moustafa Hammad, "PLACE: A Query Processor for Handling Real-time Spatio-temporal Data Streams", Proceedings of the 13th International Conference on Very Large Data Bases (VLDB), pp. 1377-1380, 2004.
S.E. Hambrusch, C.-M. Liu, and S. Prabhakar, "Broadcasting and Querying Multi-dimensional Index Trees in a Multi-channel environment", Information Systems, Vol. 31, pp 870-886, 2006.
Sarvjeet Singh, Chris Mayfield, Sunil Prabhakar, Rahul Shah, Susanne E. Hambrusc, "Indexing Uncertain Categorical Data,", 23rd IEEE International Conference on Data Engineering (ICDE 2007), 2007.
Last Updated: June 04, 2012 11:24am