<!
Odette De Meulemeester, a middle school teacher in Belgium, has been a big booster of my books. She regularly treats her students to recreational mathematics activities involving pentominoes, dissections, and similar material. Below we see one of Odette's students using construction paper to build a piano-hinged loop like those that I discuss in Chapter 11. I hope that she had a lot of fun exploring what she could do with the loop!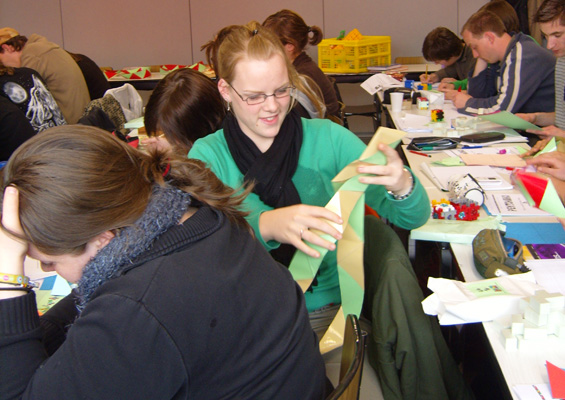 Be sure to check out Odette's website Pentomino.
---
Copyright 2008, Greg N. Frederickson.
Permission is granted to any purchaser of Piano-Hinged Dissections: Time to Fold to print out a copy of this page for his or her own personal use.
Last updated May 13, 2008.